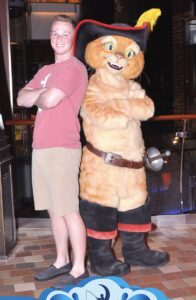 Undergraduate Education: University of Massachusetts Lowell
Major: Biotechnology
Hometown: Chelmsford, Massachusetts
Position: Lab Manager
Todd joined the Murphy Lab in August of 2018 as the lab technician. He is fresh out of his undergraduate stint at UMass Lowell, where he also conducted research in Dr. Jennifer Fish's Lab. Todd can often be found being an extra set of hands in various Murphy lab members' experiments, making sure the lab is a well-oiled machine and being the glue that holds the Murphy lab together.
Outside of the CReM, Todd is observed playing Rugby (among other sports), cooking, bee-boppin' around Boston and golfing.