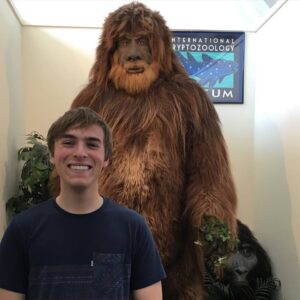 Undergraduate Education: University of Massachusetts Lowell
Major: Biotechnology, Philosophy
Hometown: Dracut, Massachusetts
Position: Postdoc
Ricardo for fun, Rico for short, joined Murphy lab in May of 2016 as a PhD student within the Molecular and Translational Medicine program at BUSM. Rich (successfully) defended his thesis in March of 2020, where he utilized patient-derived iPSCs to understand the contribution of protein folding machinery to the pathogenesis of transthyretin amyloidosis (ATTR amyloidosis). In his post-defense life, Rich aims to understand how diverse cell types respond to misfolded proteins, with the ultimate goal of using diseases like ATTR amyloidosis as molecular and cellular models of aging.
In his free time, Rich can be found trying to figure out how to update this website. He can also be seen running for fun (or away from Kim), eating pizza, playing the theremin, or shamelessly promoting his Twitter account.