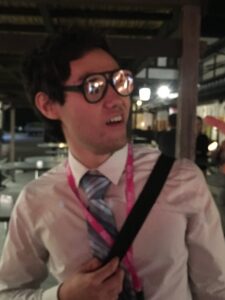 Undergraduate Education: Drexel University
Major: Biology
Hometown: Ulaanbaatar, Mongolia
Position: MD/PhD Student
Batbold is an MD/PhD student in Dr. Lawreen Connors' lab in the BU Amyloidosis Center and has been adopted by the Murphy lab in late 2017. Together with Ricardo, he is interested in understanding the pathophysiology underlying transthyretin-related amyloidosis. Specifically, he is focusing his efforts on elucidating the effects of a SNP known as rs3764479 in the context of wild-type transthyretin (ATTRwt) amyloidosis and believes that patient-derived induced pluripotent stem cells will give him a unique insight into this not well-understood disease.
When he's not in working in the lab, you may find Batbold at an all-you- can-eat sushi place, hiking, reading a good book, or just trying something new. He's also very much into wildlife documentaries.